Spotlight: Benedikt Terhechte, InstaDesk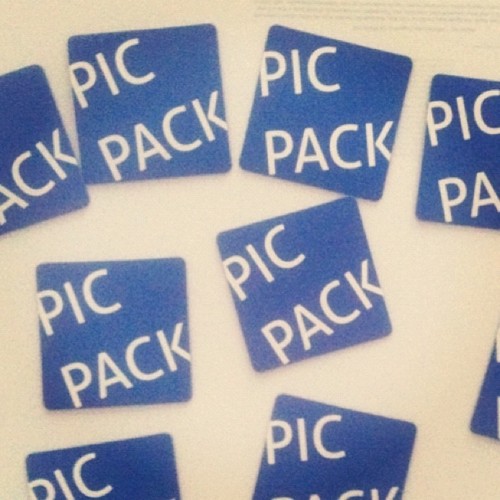 You created InstaDesk, a Instagram client for Mac OS, which just got a major update. Why is Instadesk really the »best Instagram client for the Mac« and what is new in Instadesk 2?
InstaDesk was, as far as I remember, the first Instagram client for the Mac. This gave me a time advantage to implement more features and improve the application based on customer feedback. In contrast to other apps which only focus on few features, InstaDesk entails the major features of the Instagram iPhone app and even goes beyond it. InstaDesk has it all, in a fantastic package. For example you can see your friends pictures, comment on them, and like them but you can also download or even sync them to your desktop. Additionally, I added a feature to see updates from favourite friends right away, making it easier to follow close friends when you're following lots of people. I take a lot of care to listen to customer feedback and work on details: In the comment view, when you type an "@", you're presented with a list of the people you follow as well as the people that commented on the current picture so far. Another example is that InstaDesk, when writing a comment, shows you how many characters you have left until you reach a secret limit which isn't mentioned in the API at all: Most people don't even know that there's a limit. I had to do do more than 30 long test comments until I found the limit so that the character counter made sense. In many areas, InstaDesk is about this attention to detail.
InstaDesk 2 improves upon that by adding multiuser support, drag and drop download, a really fast way to manage huge amounts of followers or follows, a completely revamped design, and much more.
I guess you self-funded the development of the app. How did this go for you so far? Can you live from the profits you are making with Instadesk?
I started working on InstaDesk in February 2011, right after I got access to their developer API. Back then, I was still employed at a German / US startup. Over time InstaDesk grew and I realized that I had much more fun and it felt more fulfilling to work on InstaDesk than at my actual job. However, working on the app in the evenings also severely limited my spare time. So in November, I decided to leave my former company and concentrate on InstaDesk full time. This, of course, went in line with a pay cut but I was absolutely ok with that since I am lot happier working on InstaDesk. I can live off the profits I make, and the boost that Instagram got through the Facebook acquisition spurred sales a bit.
What is your advice for bootstrapping a product? What was the biggest challenge for you to get your app out?
The biggest challenge, but also the biggest hurdle to overcome is the motivation to go and grow a product in the precious spare time. From February till May I spend almost all my free time to improve InstaDesk and fix bugs. After the initial excitement had waned, I continued to work on it each and every day. Humans tend to like starting new things and not so much grooming existing things, so at times it was really hard to continue working on this while there were so many other ideas I would have liked to work on. This was probably the biggest challenge: Transforming it from a simple app to a longterm kind of thing.
How does the future for Instadesk look like? What are the next steps?
Now that this huge release is out, I'll concentrate on adding lots of new things that I still have on my list. One such feature, and definitely the next to be implemented, is support for geographical information to see pictures from London, or pictures close to where you are. Another thing which will be added very, very soon is localization to a couple of additional languages.
Lastly: What is your favorite Instagram picture or Instagram account you spotted recently?
Back when Twitter came out, I was amazed because it sounded like a fantastic way to keep in touch with close friends. When Instagram arrived, I was hooked really early since it improved upon Twitter in that it offered not only a textual, but a graphical representation of close friends' lifes. So my favorite recent image is from a good friends' trip to Amsterdam because it shows how much fun he had there. Thus even though I wasn't there, this image tells me much more about the trip than a 'Amsterdam was great' in oral or tweetable form ever could.
by rennbert