Spotlight: Bénédicte Guillon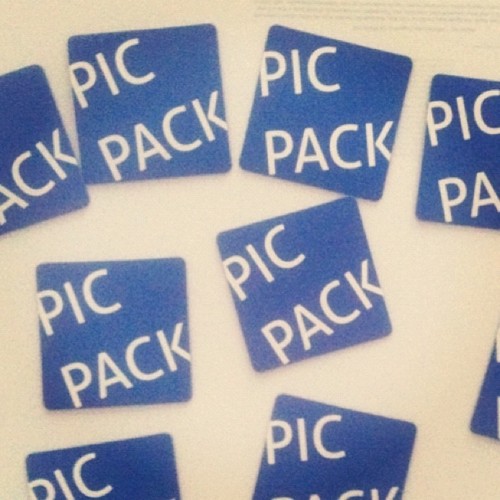 Salut Bénédicte. Tell me a little about yourself and what brought you from South Korea, where you were born, to Paris, where you live now.
Hi! my name is Bénédicte, and I live in Paris. I was born in South Korea but I left to the west of France when I was only 6 months old. I spent my first twenty years there then I used to move to different places. I now live in Paris for more or less five years and I think I'm going to stay there for a litlle while.
How did you start with mobile photography and what's the best thing about Instagram?
I started mobile photography in 2010 when I bought my first iPhone. I didn't know anything about photography at that time and I just started to take some photos with some fake Polaroid apps like polarize or Shakeit Photo. When Hisptamatic was launched, I definitely used my phone more and more as a camera device. I then created a flickr account to share my pics and I found a growing community of mobile photographers. Instagram is a great place for the community to keep on evolving. It may be one of the most powerful tool for photographers to interact, build and promote projects, and growing together. The flow of images is incredible, and it is always possible to discover some great talents in the mass. To me, inspiration and interaction are the best things with this kind of social platform.
How much time do you spend on mobile photography during an average day? How would you define your own style?
I can't tell. What I know is that I take less photos than before. What's difficult is to find some photos I never took before, and this is more and more challenging as all the obvious ones have already been taken. I don't know if I could talk about my "style". As I took a lot of street shots, "street photography" would certainly be the closest definition. But I really feel the need to explore other fields in photography, like documentary or more personal projects.
You are one of the co-founding members of the Mobile Photo Group (MPG). Tell me a little bit what the MPG is and how did you come up with the idea?
MPG was founded in 2011 upon the idea of promoting mobile photography as a legitimate form of photography. We are dedicated to produce photos with a personal approach. Mobile photography cannot be dissociated from the social network way of sharing, but we're convinced this should be completed by the exploration of other ways to show our photography. MPG is also a great place for us to think about what mobile photography is and how it is constantly evolving. I invite everyone to follow our blog as we're doing our best to produce some quality content.
Lastly, what is your favorite Instagram picture or Instagram account you spotted recently?
I can't give just one name. So many talents are emerging on Instagram everyday. Of course, I recommend my MPG friends who all are incredibly talented and committed photographers. I had the chance to meet a lot of people through the social platforms, and I encourage  everyone to use them as a wonderful tool of inspiration and curation, but also as a way to get together with people from all over the world.