Spotlight: Román Castillo, instaDM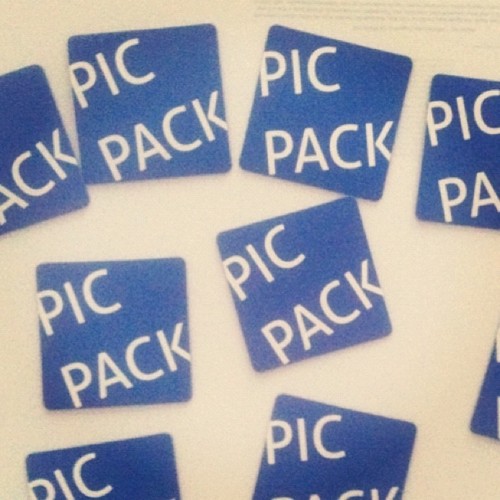 Hi Román, together with Cristian, you built instaDM, a private messaging services for Instagram. Can you tell me a little bit about your background and how you came up with the idea?
We come for what you may call a multi[un]disciplinary background. Our parents are visual artists and university teachers, but they have various master and doctoral degrees going from biology, computer sciences, psychoanalytic therapy and creativity. So I guess we kind of adopted a "multi-interest" profile from there.
Cris has a Computer Science degree and I have a Marketing degree. But we actually do a lot of stuff way far and around that.
We had a marketing agency a few years ago, then we started some private projects. One of them was a website that allowed users to send free SMS from web to mobile: that was 6 years ago, in a country where tech is far behind compared to other countries. It became the fastes growing site in Mexico by that time.
From there we kept experimenting with stuff related to web. Then mobile started to appear, instaDM is actually the first project we do for mobile together.
Cris started instaDM about a year ago, it was a web based app that gathered around 5k users in 8 months. Then, in February this year, we launched the actual iPhone app, a new platform, a new icon, a new UI, basically everything was new, and we went from 5k to 1M in what's now 4 months.
Most of the growth was actually based on mouth to mouth advertising. People liked the idea of sending private messages to other Instagram users, which was something no other app or Instagram allowed it's users to do.
For me, testing instaDM, the biggest challenge was to find friends which also use instaDM. Only one out of my Instagram followers is also on instaDM. I assume, that this really could be a problem for you, right? Do you have any ideas how to tackle this challenge?
Actually this is one of our biggest challenges too…
We are implementing a feature, that allows you to invite other friends and to promote your profile. — You can already find over 230k pictures promoting instaDM profiles, that have been posted on Instagram.
Keeping the app free is of course another important step in order to get as many users as soon as possible.
But we also try to maintain the experience "clean". We don't want people to start conversations with people not registered on instaDM since that leads to a frustrating and obscure experience: "why do I see all my contacts and no one is responding?".
What are your future plans for instaDM?
We have a lot of ideas. But to keep focused is a real challenge. One of the biggest projects we have right now is the development of the Android version, we're expecting to release it in a few weeks.
Since you don't have outside funding, I guess you learned a lot on the way bootstrapping the app. What are the biggest learnings you want to share with us?
I think staying lean is kind of the way we actually function. That keeps us to stay really focused on what needs to be done, and let aside what "can be done". Donations have helped us stay alive of course. But being able to live of what we love to do is truly our goal.
Also, we kind of have an "old fashion" way of seeing business: if you put $1 and can get out $2, you're all set and done to grow from there. If you need 20M for that, it's valid, but sometimes the idea of getting 20M to start exploring ways to make money is just very hard for us to understand, let alone sell.
What is your favorite Instagram picture or Instagram account you spotted recently?
I just happen to love Japan, and _f7 has some amazing photos!