Spotlight: Misho Baranovic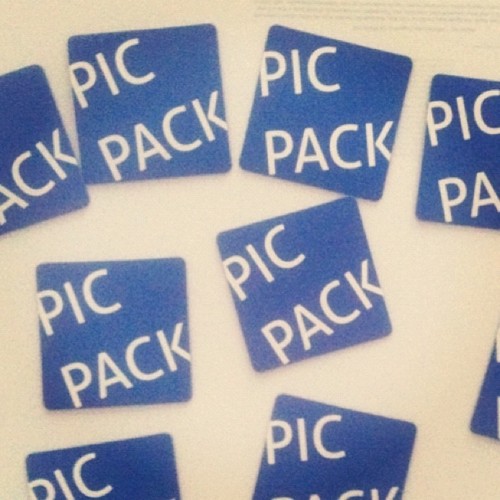 Hi Misho. Where are you from? Tell me about yourself…
Hello, my name is Misho Baranovic and I'm a mobile photographer from Melbourne, Australia. I've been taking photos on the iPhone for over two years. My favourite types of photography are street, reportage and urban landscapes. I've had my work exhibited both internationally, teach mobile photography and am part of the Mobile Photo Group.
What apps and tools do you use to take your stunning pictures? Any secret tips?
The majority of my photos are taken with two apps, ProCamera for shooting and Snapseed for editing. ProCamera gives me complete control over the exposure and focus when taking a photograph. The full screen trigger function also gives me peace of mind that I've got the shot.
Snapseed is my favourite editing app because of the easy to use yet powerful user interface. The image adjustments settings give you fine grain control over the brightness, saturation and ambiance of the photo. Snapseed also has advanced black and white photo conversion settings, including presets and colour channel adjustments.
A tip? Download ProCamera and turn on Expert Mode and learn to take control over your exposure settings. It's amazing what you can do with the iPhone once you feel confident in your shooting. I've outlined my ProCamera shooting process in this article.
What is so special about the iPhone as a camera compared to a traditional DSLR?
The iPhone does it all – you can shoot, edit and share your photos wherever you are. This is truly a revolution in photography. I often edit right where I took the shot, using the surrounding environment (the weather and light) to inform my processing choices.
Also, the iPhone offers more freedom than a big DSLR, especially for street photography. I can be more discreet and get more natural, unstaged photographs. I also feel that the touch exposure capabilities of the phone enable me to get more balanced exposures than on a DSLR.
How does the squared format of Instagram affect your pictures?
Interesting question. When I started on Instagram, I used to crop all my photos to the square format. Over time, I've decided to keep the photographs in their natural format (99% of my photos are in landscape format). I do this because I feel that I am able to tell better stories in landscape than square. However, I think some Instagramers, including Koci Hernandez, use the square format beautifully to tell vivid, unique stories.
The mobile photography community is constantly growing. Your work was presented in a couple of exhibitions, you were featured in magazines etc. How does all this buzz around the topic changed your life?
It is changing my life. First up, mobile photography has opened my mind not only to new photographic possibilities but also to an extraordinarily talented and supporting online community. I continue to explore different ways of using the medium to present both my own and others' images.
I'm also developing new ways of teaching mobile photography and will be releasing a new instructional ebook on iPhone photography shortly!
Who or what are your artistic influences?
My artistic influences are primarily the old street photography masters. Particularly Robert Frank and Josef Koudelka. Modern day photographers that I admire include the Magnum light masters of Joel Meyerowitz, Trent Parke and Alex Webb.
I'm also a big fan of excellent graphic design and architecture, which I think informs my propensity for structured images.
Where do you see mobile photography in the future?
I see mobile photography becoming photography. With all modern cameras capable of on editing and sharing to the net. This will further accelerate the number of photographs taken around the world. Photography will increasingly become a shared social act rather than the celebration of a single image.
Lastly, what is your favorite Instagram picture or Instagram account you spotted recently?
Hmm, that's a tough question as there is so much talent on the site. Justin Hevey (@spl72) work is very impressive. I'm particularly drawn to his quiet and insightful urban landscapes. His exposure balance and black and white processing is spot on also.