Spotlight: Ricky Araujo, Macro Nature Photographer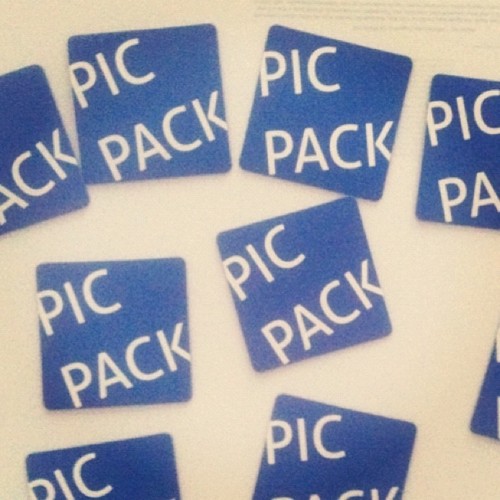 Can you tell us a little bit about you?
I'm a 32 year old Florida native working in advertising professionally, happily married and a new father. I enjoy family time, nature photography and discovering new music.
On Instagram, you are well know for your macro shots. What is so fascinating for you about macro nature photos?
Macro mobile photography is a new adventure for me. I have a Nikon D80, however ever since I found the Olloclip lens for the iPhone, I've been addicted to macro. It reveals a world that is hidden from the naked eye. Macro has shown me the beauty in nature from the most unlikely subjects: moss, dragonflies, torn leaves, even spiders. One day, I'd like to get a macro lens for my Nikon.
Can you explain, how you shoot… what apps and hardware do you use? What are your secret tips for a great macro photo?
I take my Olloclip everywhere with me. While shooting, I'm always paying attention to the light, wind and insects around me. If something stands out, I get closer to take a shot. I use the native iPhone camera app and sometimes the AE/AF lock feature if my subject isn't moving.
Some tips/tricks: turn the flash off (don't use Auto); take many shots and review later, because the depth of field is very shallow; shoot from the side opposed to from above; tap to focus right before you tap to take the photo; use your surroundings to keep the camera steady.
How does the square 1:1 Instagram crop affect your shoots?
When I shoot, I frame for the full rectangular crop. I do tend to aim for a rule of thirds (or even ¼, ¾). When cropping to a square in Instagram, I like having diagonal background elements lead the eye towards the center. Nature gives us interesting arcs, spirals, and patterns to work with.
What changed in your life after you started using Instagram and gained so much popularity?
I definitely feel proud of my work and honored to be featured as a suggested user by Instagram. I've always loved photography and the community on Instagram has been very welcoming. My son was born right around the same time as I became popular on Instagram, so my focus has been on my family…IG can be very addicting!
You are also selling your stunning photographs online. How does it go so far? Do you want to expand your sales? And if yes, is anything missing to improve the selling experience?
I am still in the beginning stages selling my prints online. So far, I have made more sales in person, through friends/family, and word of mouth. I have a gallery at Instacanv.as but haven't sold any yet. I'm not ready to set up my own online store, I want to make sure I find the right vendor.
Lastly, what is your favorite Instagram picture or Instagram account you spotted recently?
My favorite Instagram macro feed is by a good friend, a true artist, @eyefor. He originally got me into this addicting hobby and has taught me a lot. A great Instagrammer I recently found is: @merrymewuana – really amazing insects and I'm impressed by the compositions, focus and perspectives.
Thank you very much, Ricky! Make sure to follow Ricky on Instagram and to visit his website.