Spotlight: Zaheer Mohiuddin, TagsForLikes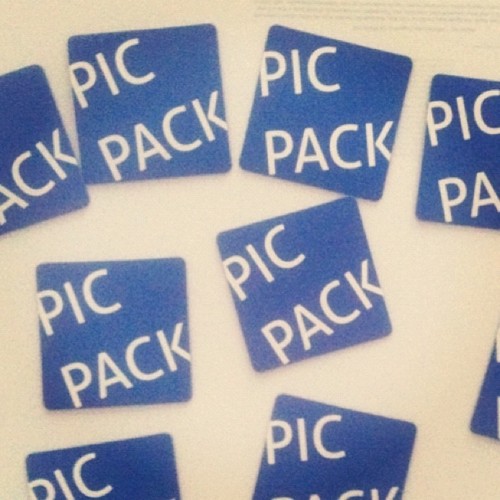 Hi Zaheer, thanks for joining us. Tagging pictures in Instagram is a really helpful way to gain exposure and get more followers. You build a small service called TagsForLikes, which is available on the web and for iOS and Android devices which helps you select the right tags. How does is work?
I'm proud to be within the first 2% of Instagram users (@ZiggyMo) and have seen many people struggle to share their pictures with a bigger audience. I wanted to create a tool that would give many photographers like myself the chance to spread their photos more and catapult their presence in the Instagram community. As you mentioned tagging pictures is a great way to get exposure, and on this premise, TagsForLikes was born.
TagsForLikes essentially helps people add hashtags to their pictures faster. Simply choose a category relevant to your picture, copy the tags, and paste them into the comments on your picture! Our category offerings are constantly increasing based on user feedback. In fact, more than half our categories were submitted by users! Once a user requests a category, I search through Instagram and curate the most popular tags relevant to that category. This way users can add the most popular hashtags for their picture and get more visibility, likes and ultimately followers!
Since you are still in College its quite impressive that you launched your own product. What were the biggest learnings from the launch?
I think one of the biggest things I learned from this experience was to have really good customer service and communicate your product effectively. Especially when you're starting out, even one negative review can really sway people's opinions. I try my hardest to personally reply to all customer emails within a day. This has made a lot of users happy and really benefitted the reviews people give.
One fact I learned the hard way was that many people are really sensitive about privacy on their phone. In one version of the app I had requested additional permissions from users to better target ads. I immediately got many negative reviews and quickly decided I'd rather not give up happy users for a few extra bucks. I released a new version removing the permissions within a few hours and things started to look up again. Setbacks only help me learn and I'm glad I had this setback sooner rather than later.
The App Stores as well as the Instagram world is getting more and more crowded. How do you market TagsForLikes and, probably even more important, how do you want to make money out of it?
One of the biggest challenges starting up was marketing TagsForLikes. I thought the best way to market the service would be on Instagram itself since that was the target market. I quickly set up an Instagram account (@TagsForLikes) and started interacting with Instagram users to get my name out. This usually came in the form of liking other people pictures and commenting on them. The ball started rolling from there and I've been gaining more users everyday.
Currently I have placed ads on the site as well as the Android app to generate revenue. The iPhone app is currently free for a limited time and will switch to 99 cents in the near future. I also just placed the finishing touches to the TagsForLikes Pro Android app which has no ads and includes creating multiple custom category blocks. The app should in fact be already out by the time this interview has been published and will also be 99 cents.
Lastly, can you tell us a little bit about yourself and how the future for TagsForLikes might look like?
I am currently a sophomore at the University of Irvine, California studying Computer Science. I love building things and this has actually been my second service launched. My first service which is still active and much smaller than TagsForLikes, InterTechTion, is a technical interview preparation service. I've learned heaps from both experiences and am excited about applying principles learned from both in future projects.
Much of the current state of TagsForLikes has been dictated by user feedback. My recent focus has been building an ecosystem around the site to make it easier and quicker for users to tag their pictures. This included building an Android and iPhone app and now that those are out of the way I'm still contemplating next steps. The great part about gaining a lot of traction is it gives me freedom to pursue new features since the core functionality is in place. It has been an incredible journey so far and I'm looking forward to learning more and expanding TagsForLikes!