Tom Harman from Coastermatic Spoke With us About Stone Coasters!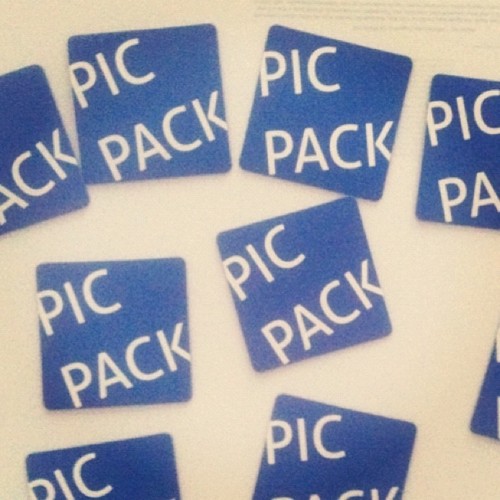 Hi Tom, together with Tash Wong, you are running Coastermatic. What is Coastermatic and how did you come up with the idea?
Hey Jakob, so, Coastermatic is a simple web service allowing you to turn your Instagram photos into round stone coasters. They come in sets of 4, and measure 4.25" across. Tash and I had been playing around with a few ideas around making more engaging spaces in the home, and this felt like a fun and simple way to put those thoughts into something tangible, and you can't get much more tangible than stone.
Are you programmers, designers, business people? — What is your background and who is responsible for what at Coastermatic?
We met last year, at the start of our Interaction Design MFA at SVA in NYC. The program focuses on cultivating an entrepreneurial designer who knows how to make, so although we're both designers, we're comfortable enough in code and business to figure that out as we go. In terms of our site & product, I typically take care of the more visual stuff and Tash, the code.
What is so special for you about Instagram. Why didn't you use Flickr or Facebook as a photo service?
We really like how people engage with Instagram, the standardized format gives a nice constraint to play with, which encourages creativity. It's also really simple to work with, which makes our lives a lot easier.
The Instagram community is constantly growing and along also the competition is getting stronger. What's your plan to survive and build a successful company in that space?
I'm really excited to see so many companies starting up in this space and doing well. To me, it reflects the need consumers have to personalize their products, we're living through a really interesting shift in the way manufacturing works and I think there's a lot of innovation still to come. We want to make a really compelling custom home product, Instagram is a great starting point, but we think there's a much broader audience than that alone, hence why our name does not have the words "Insta" or "Gram" in it.
Looking back at the last months, what's one piece of advice that you would would recommend to somebody who is starting his own company now?
If you have a digital product, the most important thing you can do is validate your idea. This can be as simple as taking email addresses on a landing page, or having a stall at a craft fair, but make sure people actually want what you're making before you spend too much time on it. And if you're a designer, stop being such a perfectionist and just put something out there, I know because that's the hardest thing I struggled with.
Where do you see Coastermatic in about a year ahead?
A big shift for us will be when we launch limited editions. We're working with top visual artists to create beautiful sets of coasters that anyone can have in their home, you won't need an Instagram account. We think there's a narrative potential in these 4 blank coasters, and we're excited to see how far that can be pushed.
Lastly, who are your favorite mobile photographers or Instagrammers?
Great question! Our all time favorite is Paul Octavious (@pauloctavious), although I'm also a big fan of @robinmay, @iso50, @edroste, @keithweaver & @holtermand