The Epicenter of the Instagram Community: Philippe Gonzalez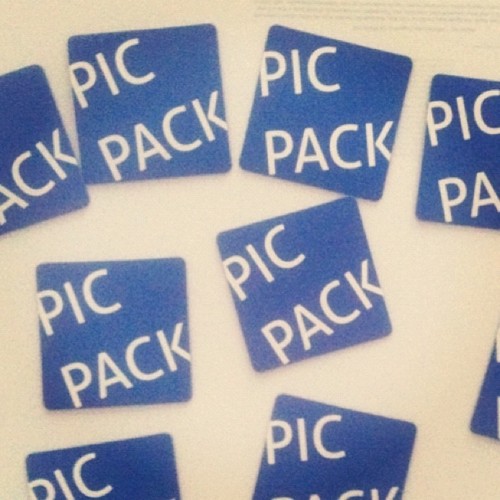 Hi Philippe. You are running instagramers.com, one of the most important blogs covering all Instagram related topics. What is so special for you about Instagram and why did you start instagramers.com?
I basically discovered Instagram by chance. One day I just stumbled upon it. After that I thought I could help new users with my knowledge about social networks and apps. In January 2011, I started the blog around Instagram (Instagram blogs didn't even exist at this time!) called Instagramers.com. I started with advices and tutorials. Then with apps reviews and interviews of highlighted users around the world. People started to write me asking for an authorization to use my brand to launch local groups with the logo and Instagramers brand. First we launched @IgersBcn (Barcelona), @IgersMadrid etc. up to now around 280 groups worldwide. Instagram started out to just be an addiction like for so many other users and then turned into a hobby resulting in quite hard work actually.
The Instagram world changed a lot in the last two years: incredible user growth, an always expanding ecosystem. — Looking back, what were the most important landmarks for you in the recent history of Instagram.
The two main changes were, I believe many others agree (1) the launch of the Android version (2) the Facebook acquisition last April 2012.
For me however there were a few others.
December 2010: first 7 million dollar raise fund with just around 1,5 million users or so. Among the share holders, Jack Dorsey from Twitter. He was one of the first "beta tester" who used Instagram in his twitter feed. A huge asset for Instagram buzz.
January 2011: Instagram allowed the use of hashtags. Also they were the first Instameets in cities like Portland, London, Madrid…
September 2011: Instagram counts 10 million users and starts to be the "last success story".
March 2012, Instagram's CEO announces the Android version. One week later or so, the app is launched. Instagram counts 27 million and will increase 5 million new users per week during the next two months of the Android version.
April 2012, Zuckerberg and Systrom spent a week end together. Kevin Systrom asked for 2 billion dollars. Zuckerberg offers one. The deal is done.
Since you are in the heart of the Instagram community, what is so special about the community and all the Instagram addicts?
Instagram is a really addictive app. It's non-stop available and allows to be creative for all users. However Instagram is not only a matter of photography. Instagram connects you with others, sometimes even makes users want to meet up e.g. Instameets. There is a shift from virtual to direct contact.
What's your impression of the Instagram community reacting to the Facebook acquisition? What's your personal take on it?
Maybe there was a bit of a fear that the perfect little Instagram world would be destroyed, which however already came along with the launch of the Android version. Not only Facebook.
As Internet users we won our independence and autonomy in our choices. We did not want to rely on institutions or corporations anymore. Instagram, until the Facebook purchase, was like a small "family" composed by a few young guys who developed an amazing app.
Personally, I really did think this deal was more strategic and keeping Google and other competitors at bay, rather than a threat. However, thousand users ran to their app to delete pics or even deleted their account to move to other apps. It didn't make sense and today I think it was right. There was no reason to get so nervous.
Instagram is really strong in the Spanish world. — Do you have any clue why?
I have no doubt that the fact, that we were on of the first Instagramers communities is one of the main facts. Second one is that Social Networks are more open in Latin countries (Italian, Spanish and south American but also people from Philippines for their Spanish culture I think) Northern countries are very active in terms of pictures but probably more shy to meet people without knowing each other.
What is the most interesting Instagramer you recently discovered?
It's always difficult to feature someone in my weekly interview. There is so much talent and we are 100 million users. However if I had to chose only one, it would be unfair… It's better to read my "newbies" section (and not so newbies!) and full interviews.
There are more than 70 users I featured!
Lastly, can you introduce us a little bit to the man behind instagramers.com?
I'm a 40 something guy living in Madrid, Spain. French born and educated from a Spanish family. I love communication and marketing. I'm a New Media Manager in a TV broadcasting company. This means being responsible of 22 web apps, smart TV apps and developing iPhone and all kind of apps for our company. I started working for several automotive companies, then I participated in a successful early 2000's Internert start-up. For me, my work is like a hobby. Time goes by and I really enjoy New Media. In my private life, I love traveling, meeting new people, etc… Instagramers just made sense!