Printsta: A Special Little Album For Instagram Prints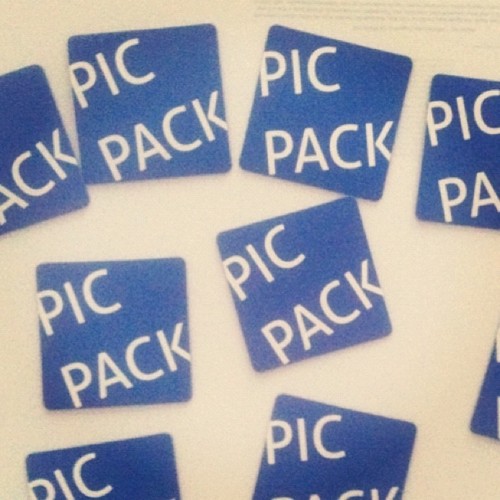 Hi Nick Crossland, you are one of the guys behind Printsta. What is Printsta doing and how did you come up with the idea?
We (Rckt) are a digital agency - when we were reviewing the business last year, we began to think about the world beyond web design.
We looked at other online agencies who have diversified beyond purely providing a service based on billable hours to providing some kind of product. Prominent examples include Silktide (with their website testing software), and Magnetic North (with Beep Industries). Some of the most successful subscription-based web services, such as Campaign Monitor, and the 37 Signals product suite, started life as side projects by web agencies, simply scratching an itch that was annoying them. Eventually they became successful in their own right - so much so they became their primary business.
While we have no intention of giving up providing our web design work, we did want to explore whether we could stretch ourselves to do something a bit different, and a bit outside our comfort zone as a company.
So, as a team we started a "wall of itches". For a month, every time one of us thought of an interesting idea, or spotted a problem that needed solving, or a gap in the market, we jotted it on a Post-It, and stuck it in the designated corner of the studio wall.
We then held a group brainstorming session, where we looked through all the Post-Its, grouping and categorising them by which would be practical for us to do, which could stand a chance of us making some money, and frankly which were going to be most interesting and enjoyable to do. Some were physical products, some mobile apps, some websites, and others more random and abstract ideas.
After some more research and refinement, we decided on the idea of some kind of photo album for the square retro prints made popular by apps such as Hipstamatic and Instagram. These artifically lo-fi photos look great when printed, but there were very few products to help display or store them.
And so we ended up creating the Printsta album. Named because of the common "sta" in the two phenomenally popular apps, we wanted to create something which carried on the lo-fi, rough yet-stylish aesthetic of the prints.
The Instagram community is constantly growing and along also the competition is getting stronger. What's your plan to survive and build a successful company in that space?
We have lots of ideas of how we might harness the facilities and community aspects of Instagram, and how that might translate into physical products. Printsta began life as a side project, and we don't rely on it to survive, which gives us a nice comfort zone in which to experiment.
How might Printsta look like in about a year ahead? Any plans for the future you want to share?
We have learned a lot from our first production run (which has now sold out) and we plan to refine the design and production process for version 2. We're considering expanding the range - we've also designed a similarly styled notebook, which we are planning to sell alongside it.
Looking back at the time since you started working on Printsta, what's one piece of advice that you would would recommend to somebody who is starting his own company now?
Great design makes or breaks a product.
If you've got a great product, with new techniques in digital production and rapid prototyping, you can very quickly manufacture a small number of your product and put them on sale to a global audience, or start a project on Kickstarter. You probably won't make any money, but you can use it to quickly gauge interest, and decide whether it's a viable business before investing a LOT of time and money into it. The hardest things is getting noticed.
Lastly, who are your favorite mobile photographers?
I don't have any specific favourites - one of the wonderful things about mobile photography is it is so accessible, anyone can take absolutely beautiful images. It's always a pleasure to browse through our Twitter stream and see what a whole variety of people have been sharing. :)