John Meyer: 17 Years Old And The Founder of Instamac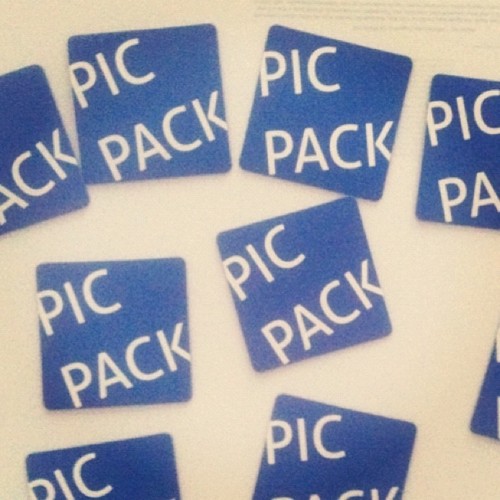 You created Instamac, an Instagram client for Mac OS. Tell us a little bit about the app itself…
Without a doubt, Instagram has changed the way we share and view photos. I've always thought that one of the best revolutions in technology was the digital camera revolution. However, the addition of digital cameras in our lives has taken away the classic way we used to look at photos. Now, all of the beautiful photos we take are locked in a computer or phone. It's a very rare occasion to go onto our computer and share photos with our friends and family like we would have done with physical photos on paper. Instagram has brought back the idea of sharing photos, but this time, it's digital.
Where Instamac comes in is on the desktop. Instamac allows you to login to your already existing Instagram account on the Mac. From there, you can come to expect all the features that you use on the iPhone version. However, it's all about the experience. With Instamac, you can view photos full screen in a beautiful user interface, create slideshows of a particular profile or tag, and even search through millions of photos at a single click. The delightful user experience that Instamac brings allows photo sharing to be even more fun.
The App Stores as well as the Instagram world is getting more and more crowded. How do you plan to market Instamac?
When the AppStore went online in 2008, it was considered an instant gold rush for app developers. As I got onboard, I was able to witness the rapid transition from a gold rush type ecosystem, to a business where you'd have to be very creative in order to succeed. With Instamac, I set out to create a very simple, yet elegant and feature rich application to experience the world of Instagram on your Mac. The development took four months, and in that time, other Instagram apps for Mac have been released. I've tried every one of them, and I've found that they're either too simple and don't have enough features to please the user, or they are too complex and leave the user in an instant state of disarray. Simple features such as multitouch gestures to enlarge photos and scroll through your timeline allow Instamac to be simple, but fast and easy to use.
Since you don't have outside funding — am I right? —, I guess you learned a lot on the way bootstrapping the company. What are the biggest learnings you want to share with us?
While I operate out of my company, TapMedia, it is really just a one man show. I've never gotten any outside funding, and I've resorted to self-funding all of my creations. After being in the business for a while now, I've learned an extraordinary amount of information about the AppStore, and it's enormous ecosystem that now spans to the hundreds of millions of users. I've quickly come to learn that in order to make the most profit out of a single app, you need to take a substantial amount of time to put your self into the shoes of the potential customer. This potential customer could be someone quickly scrolling through hundreds of apps as they're on a subway or maybe it's someone who's browsing for apps during the commercial break of their favorite show. You need to get the users attention fast, and I mean really fast.
Another major aspect that I've learned is while a developer could spend a large amount of time creating an app, the proposed value to a customer could be much smaller. It's not only about demonstrating to the potential customer why this app will benefit them, but it's also about demonstrating that the value of your app will be greater than or equal to the amount of money they're about to pay for it. For example, I may charge a premium on Instamac by charging $1.99, instead of $.99 because I believe that users will pay the extra dollar for the additional work and features that went into my app, rather than a competitors'. However, in the user's point of view, these two months of extra work that could have gone into creating the more expensive app may not be worth the extra dollar in their minds. This is only one small example, but it demonstrates why putting yourself into the customer's point of view is so important.
How does the future for Instamac look like? What are the next steps?
Instamac has been out for about two weeks now, and I'm already getting ready to release it's first major update. This update focuses on extreme fine tuning and polishing of the interface. I've spent quite a bit of time going through every interface element to make them look even more elegant. In addition to this fine tuning, I'm adding high resolution retina screen support for the new MacBook Pro, addressing bugs, and adding a set of four new themes so the user could customize the app's interface.
Who is behind Instamac? Tell us a little bit about you…
I'm a 17 year old living on Long Island, New York. I'm in my senior year of high school and I'm looking forward to pursuing a technology related degree in college. I started developing apps when I was 13 and while it was very difficult to get the hang of it, I've been very fortunate to have had numerous successes in the AppStore. A combination of some pretty popular free apps, as well as my handful of paid apps have brought me to a total of nearly 3 million downloads. The feeling of that many people using my own creations is indescribable. If you want to learn more about myself, I have a personal website at www.johnhmeyer.me
Lastly: What is your favorite Instagram picture or Instagram account you spotted recently?
I'd have to go with one of my own photos that I took while on a crew competition in Canada. I was luckily enough to stop at Niagara Falls, and I snapped a photo that looks as if it's a painting. The Instagram effect made it look fantastic. It can be viewed here: http://instagram.com/p/RA_ZLiMWrE/