Win Vouchers for Valentine's Day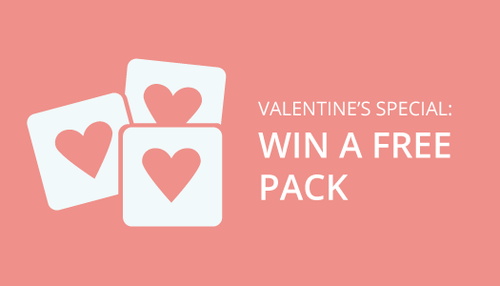 Hey lovers and beloved! Valentines is close. Haven't got a present yet? Take the opportunity and create a Picpack of 12 lovebird moments.
To make it even easier for you, we'll give away three vouchers for a free Pack. How to win? Just head over to our Facebook page, make sure, you are a fan of Picpack and like and comment under the Valentine's post. Simple as that! The winners will be randomly chosen next Friday, Feb. 8th. — Good luck!
If you want to have your Valentine's magnets right in time, please order as soon as possible: We need one working day to print your magnets, shipping inside Germany takes about one to three workdays, in Europe four to seven and for the rest of the world up to two weeks.