Interview With Swedish Photographer Christoffer Collin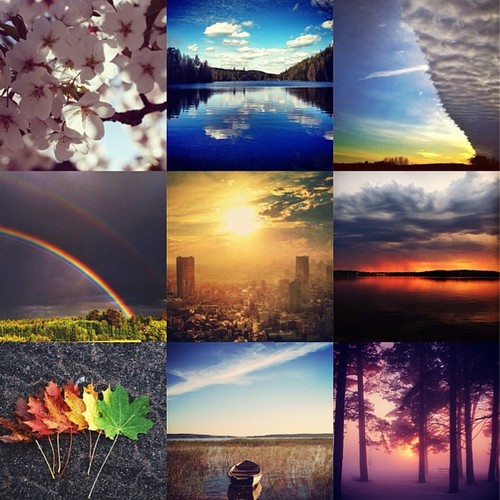 With a thin population and plenty of unspoiled wilderness, Sweden is a pretty excellent place to try your hand at nature photography. Christoffer Collin agrees. The 28-year-old amatuer photographer has found a passion for documenting the natural beauty of his homeland. And people have noticed. In little more than a year, Christoffer has carved out a respectable name for himself; his Instagram feed now has over 290,000 followers. He also runs the website christoffercollin.com, which showcases the best of his work. Picpack got in touch with Christoffer this week to talk about life as a nature photographer.
Tell us a bit about yourself.
I live Karlskoga, a small town in Sweden. In my professional life I'm a project leader at a small company in the industrial sector. Away from work, I like to play football, spend time with family and friends and, of course, spend time with my camera.
How did you get started as a photographer?
I had always enjoyed looking at other people's photographs, but had never really considered doing it myself. But then, at the end of 2011, a couple of friends and I did a 900 km charity walk in Thailand to support a local orphanage. Someone had to document the adventure, so I volunteered. I fell in love with photography almost immediately and had a blast. Once back in Sweden I forgot about it and fell back into old routines, but then someone told me about Instagram. I picked up the thread I had left in Thailand and haven't stopped since. You're never too old to pick up a new hobby.
Do you have a particular subject you like to photograph? Your Instagram feed has a lot of photos of snow.
Nature is my main thing, but I try not to limit myself. I look for beauty in all its forms. We've had the longest winter here in ages [editor comment: same in Berlin!] and that's the reason for all the snow shots. To be honest, I don't really like the cold. I prefer the colors and warmth of spring, summer and autumn. But I try to adapt to my surroundings and make the best of it.
Do you think you could one day make a living from your photography? Is that your goal?
I'd love to. But I have no clue where all this will take me. Instagram has really opened up a complete new world for me, and put ideas in my head that didn't exist a year ago. I'm in no rush; time will tell what happens. But what started out as a fun idea has definitely already turned into a dream.
Where do you find inspiration for your work?
Sometimes from other photographers. But mostly the images just pop into my head when a scene appears in front of me. I never know in advance what I'm going to shoot when I take the camera with me.
What's your opinion of Instagram as a platform for artists to promote their work?
I think it's awesome, to be honest. There is a lot of crap out there as well, but if you're serious and dedicated it's an excellent way to share your work and get immediate feedback. Instagram is a very caring community with many devoted users who are more than willing to support, help and give advice.
What's your advice for aspiring photographers?
Practice. A lot. Take pictures of everything; try to find your own style and liking. I still consider myself an amateur and a beginner, but I can definitely see progress in my own work over the past year. Don't think too much about camera functions. Let the focus be about angles, objects and composition instead. And most important of all – have fun while doing it!