Back up Your Web Photos Automatically With IFTTT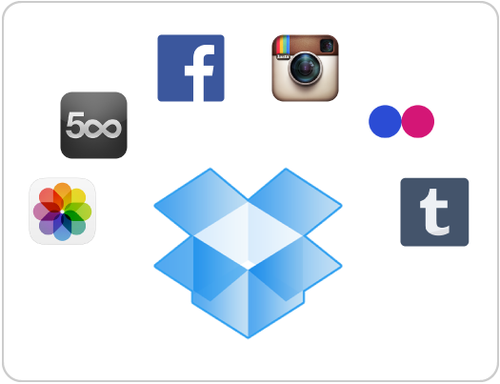 If you're anything like the typical web user, you probably have thousands of happy snaps scattered across several platforms. A few hundred on Facebook, a few hundred more on Instagram. Maybe you've still got a Flickr account.
So what happens when you want to collect the 12 best shots from your summer vacation and create a set of Picpack magnets? Chances are that all 12 of those photos won't be in the same location.
Instead of spending hours digging through your various web accounts, wouldn't it be nice to have a central archive where all your photos – from every platform and every device – were backed up automatically and available for quick access?
Good news: such a service already exists. It's called IFTTT (If This, Then That). This clever San Francisco startup lets you create "recipes" for linking various web apps and transferring data between them.
This is a brilliant tool for managing your photos. Using an IFTTT recipe, you can automatically backup your photos from Facebook to Dropbox (or Instagram to Evernote, or Flickr to Google Drive, or whichever two apps your prefer). The whole thing works quietly in the background – just set and forget.
IFTTT lets you create your own recipe or use one that someone else has written. These are 10 of our favorites:
[[MORE]]
Have you discovered IFTTT yet? Do you have any favorite recipes to share? Let us know!