Meet Patrizia, Creator of Beautiful Art Pieces on Magnets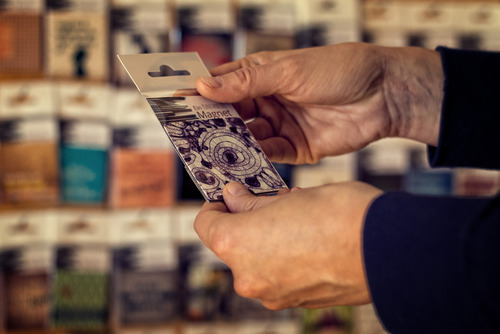 Here at Picpack, we are inspired by the creativity of our customers. Patrizia Di Benedetto is one of them. She creates hundreds of art pieces that she sells printed on Picpack magnets on kunstkreisel.com. To highlight our collaboration, we wanted to talk with Patrizia a little bit about her creative work.
If you are interested in selling your artworks on magnets as well, please get in touch, we have special conditions for bulk orders: hello@getpicpack.com.
---
You offer a wide variety of magnets on your website kunstkreisel.com – When and how did you start?
I started in summer 2013. I create pictures as long as I can remember – if by photography, drawing, or other creative techniques. I really enjoy the process of creating, since on the one hand the process itself is just fun. On the other hand, I think the expression of yourself in your work connects people in some way, when they look at it. At best, they perceive either their own emotions in my work, or they simply find something to laugh about. The feedback has always been positive, and as friends asked me to a greater extent to create gifts for them the idea of selling my motifs to other interested people was born. We searched together the best form, and were finally convinced of magnets! During my research for a supplier I found Picpack – and from my first contact on I was, due to the great service and offer, convinced again.
You designed more than 100 different motifs. Are you a big follower of other artists yourself? Where do you get your inspiration?
[[MORE]]
I admire a lot of artists in a variety of sectors of art. Of course, books, visiting exhibitions and museums are essential for finding inspiration, but basically I seek for inspiration in everyday life. Every sort of source can attract my attention. Even if it´s a conversation on the bus or an interesting formed limb in the woods. (Already in our childhood my brother and I loved to find and record faces in everyday things.) In short, I'm open for my surroundings. And I think, this is a prerequisite to be creative. Life is such a complex netting and observing it allows you to grab – and hopefully to unterstand – some single filaments.
What do you do when you're not designing cute magnets?
Actually, I am a biologist with focus on (eco)toxicology. Nonetheless, I work, besides running my small online shop, a few hours in an international hostel, since I love the contact with different people and cultures. And the reception is always a great source for slogans and stories! ;)
You are running an online shop where fans can purchase your works on Picpack magnets. What did you think when you received your first Picpacks?
As I told before, the offer and the service of Picpack convinced me from the very first. And alike the quality of the magnets did! Concerning sharpness and colors they fully suited my requirements and measured up to my expectations! Beside the great feeling of seeing my motifs on this great medium people can buy now…
Final question: what is you best selling motif?
There is more than one motif on top of the ranking: "Celsius" is often bought as well as "Montagmorgen" "Krisenherd" or "Blaues Wunder TS". So, colorkey and tilt shift effect still seems to be up to date… ;) .