Nadine Follows Her Passion And Sells Illustrations For Kids on Magnets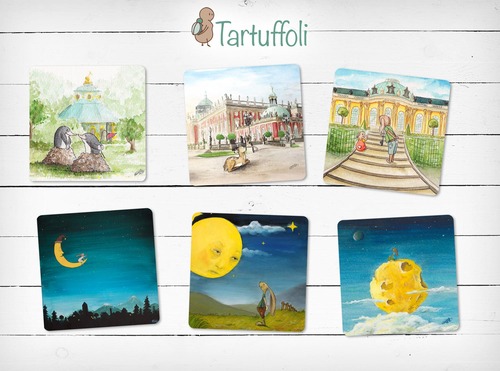 Again and again, we are thrilled by the creativity of our customers. Nadine Conrad is one of them. She started to illustrate for children when she had a baby herself. Recently, she also started selling her artworks, not only on postcards, but also on magnets. To highlight our collaboration, we wanted to introduce Nadine and her work. As a special treat, we'll give away some of the magnets with Nadine's artwork. More details at the end of the interview!
Together with two friends you offer different products on your website tartuffoli.de – from games to jewellery to magnets. How did you start and what's the idea behind Tartuffoli?
While being pregnant in 2013, I started contemplating about my life and myself: what is it that I  want?  What's bringing a little bit more structure to my life?
Due to my pregnancy, I started to illustrate for children and stumbled upon a shop that was selling postcards of local artists. – And they became my first customer. Later on, I figured that there are no decent illustrations for kids of my hometown Potsdam, Germany. So I changed that and did a first bunch of postcards of local sights like the castle Sanssouci. – That brought me even more customers. Finally, I teamed up with two friends, we extended our product range and created our online shop "Tartuffoli". – The name actually is an ancient word for "potatoes" – which were brought to German by Frederick II of Prussia.
Tell us a bit about yourself. What's your background? How did you get started as an illustrator?
I started illustrating after my studies in 2005 but only got actively involved from 2010 onward. Since 2014, I started to follow my passion full time, cooperating with local shops and selling my work on tartuffoli.de
Where do you get inspiration for your illustrations?
I get my inspiration from friends that are quite successful artists and from everyday life. I also really enjoy the work of James Jean, Walt Kelly and Walton Ford.
You are running an online shop where fans can purchase your works on Picpack magnets. What did you think when you received your first Picpacks?
I was super surprised how fast the magnets arrived. I think it was less than 24 hours and the quality was great! So I plan to extend my cooperation with Picpack in the future.
GIVE AWAY Together with Nadine we'll give away the below magnet to 5 of our readers. Just write an email to hello@getpicpack.com until March 18th with your postal address. Good luck!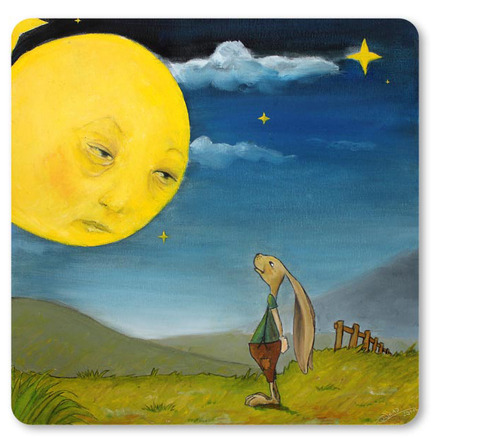 ARE YOU AN ARTIST? If you are also interested in selling your artworks on magnets as well, please get in touch, we have special conditions for bulk orders: hello@getpicpack.com.