We Are Now Offering Snapcodes on Stickers!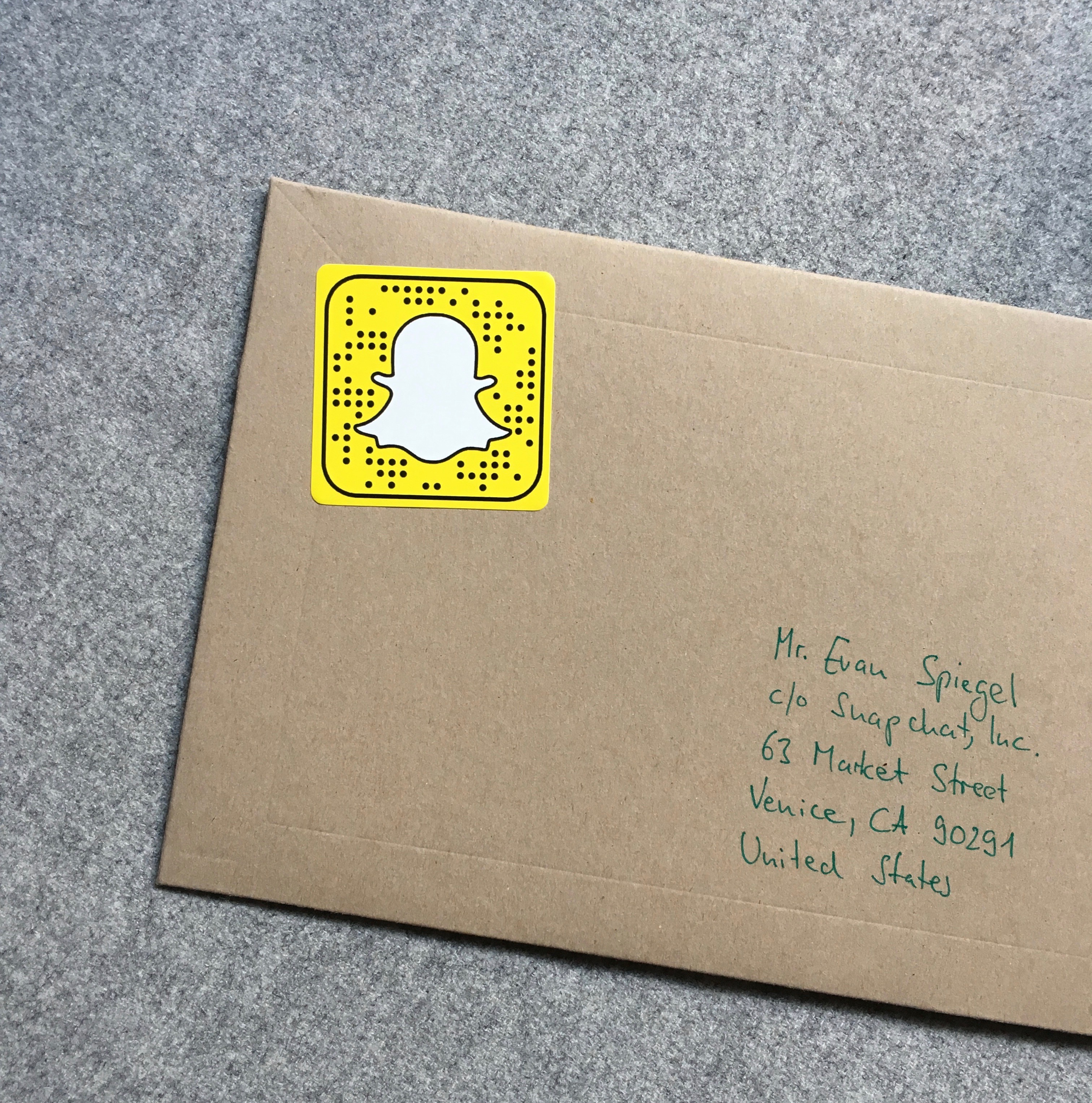 We have been one of the first printing companies that helped Instagram users to get their pictures offline. We're in this business now for more than four years. And we always asked ourself: what's next?
Today we are launching a new product that follows the same core idea and brings one of the most talked about social media services to the offline world: as of today, we are helping Snapchatters across the globe to promote their Snaps offline with stickers. Try it yourself!
The service allows each customer to enter a Snapchat username and order the corresponding Snapcodes on stickers; Snapcodes are Snapchats elegant way to add friends: just point your camera on the Snapcode, take a snap and you'll be asked if you want to add the new friend.
As Snapchat is used by artists, small and bigger brands, local shops or bloggers their main challenge is to grow the follower base. Snapcode stickers are a great way to make your customers and fans aware of your Snapchat account and provide an easy way to follow your account.
We are printing the stickers in the same quality that we print our magnets for years now; so you'll get your Snapcodes in vivid colors on 5.8 x 5.8 cm (2.28 x 2.28 in) stickers, with slightly rounded corners.
The Snapcode stickers can be ordered in batches of 36 stickers for 12€, 60 for 18€ and 108 for 28€ – always including shipping worldwide. Orders ship from Berlin in one business day, shipping takes between one to seven days, depending on where you live.