How do I get my Bitmoji Selfie on Snapcodes?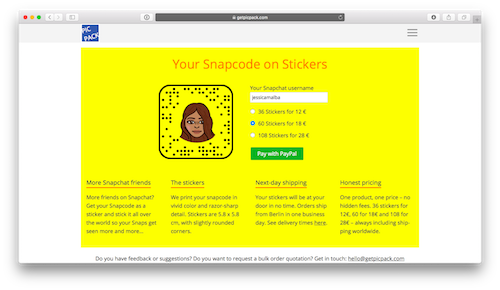 In May 2017 Snapchat released an update that linked Bitmoji selfies to a users Snapcode. Reactions have been mixed. 
At Picpack HQ we have been happy about the change, as we think it's a great way to make your Snapcode stand out and become even more visible. 
Thus we are happy to announce, that we added Bitmoji support to our Snapcode stickers. 
👻 Check it out, buy your Snapcodes on stickers
Wondering how you can get your Bitmoji selfi on your Snapcode? Here's Snapchats explanation that you help you getting started.