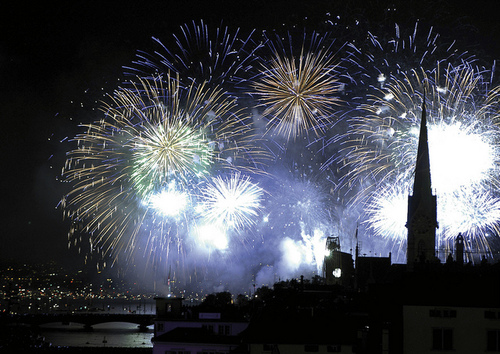 As the year comes to an end, we want to thank all our customers, supporters and critics for an incredible 2012. Without all your orders and all the appreciative words, we wouldn't still be shipping magnets from Monday to Friday.
It's been an exciting year for us here at Picpack: over a year ago, we started working on this project. In April, we launched our private beta and opened Picpack to everyone in May. Since then, we shipped magnets to more than 40 countries, from the Virgin Islands to Israel.
We were featured in several smaller and bigger publications, we posted over 50 articles here on our blog — a lot of them interviews with really interesting people from the Instagram world. And since Picpack is still a small bootstrapped project, we learned so much on the way, which makes this year really special for us. — But we don't want to stop here and we have some exciting things planned for 2013.
Thanks again for being our first customers and we wish you all a happy New Year.
Tadas, Thomas and Jakob
P.S. Did you notice, that our Pack always contains 12 pictures? Wouldn't it be a great idea to sum up the last year with a Pack containing your favorite picture from each month? Our friend Michael Schulz aka @berlinstagram just did so and created a pack containing his best pictures from each month. And yes, it's our newest addition to our artist collection, thus you can buy it.
Foto by zurichtourism, Licence