Get Your Favorite Artwork Printed on Picpack Magnets!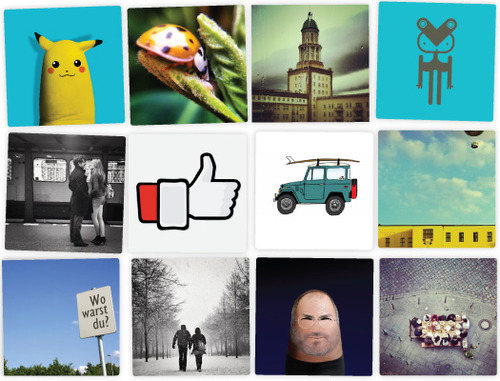 We're pleased to announce our new "artist packs" – magnets featuring the work of talented illustrators and photographers around the world.
This is a great way for people to discover new art, and for aspiring artists to promote their work. Personal Instagram photos are still our main focus, but we're expanding the Picpack service to offer more products and help the art community.
"We're friends with many photographers, illustrators and artists – people who create amazing work and deserve a wider audience," says Thomas Albrecht, co-founder of Picpack. "By printing their work on magnets, we hope to share our favourite art with the world."
Like our regular product, artist packs include 12 magnets and cost €18 each. We offer free delivery worldwide; orders ship from Berlin in one business day.
Choose from an ever-growing library of featured artists – see the full list at getpicpack.com/packs/selected. We've already signed up a couple of Instagram superstars: Michael Schulz (@berlinstagram) and Thomas Kakareko (@thomas_k). You can also buy work from the brilliant illustrators Benjamin Rabe and Farid Rivas Michel.
These are seriously talented people. Our featured artists are followed by half a million people on Instagram. And we're regularly adding new artists.
So get involved!
There's a certain thrill to seeing your artwork in print for the first time. Canvases and photo paper are one thing, but how many people have published their art on a magnet? Not many – but you could be one of them.
Picpack is giving photographers and illustrators the opportunity to promote their work. Send an email to hello@getpicpack.com with a short introduction and at least 12 sample images.
Your artwork can be anything at all, as long as it's not offensive or abusive. If we like your stuff, we'll invite you to become a featured artist and sell your work on your magnets. (You'll get a generous commision on every sale.)
Magnets are a great way to get more eyeballs on your artwork. They're small, cheap, and easy to distribute – kind of like a business card.
Email hello@getpicpack for more information.