Your Free Magnetic Advent Calendar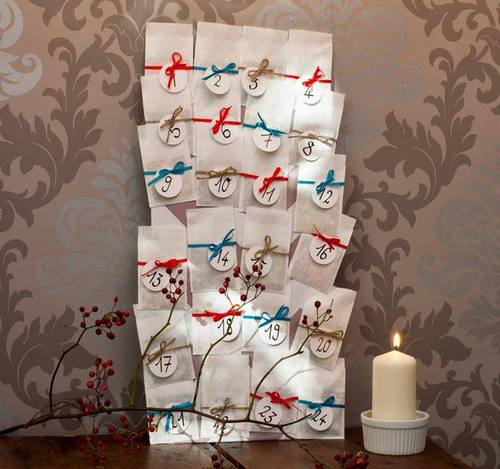 Two of our magnet packs make 24 magnets – a perfect way to turn your 24 most memorable moments of the year into an advent calendar. To make it even easier, everyone who buys two packs within 24 hours in November will receive a free DIY advent calendar kit.
The advent calendar kit consists of 24 perfect-sized paper bags and 24 labels. One magnets fits exactly in each bag, then finish each package with a label and ribbon which you can decorate how you like.
The magnetic advent calendar sticks perfectly on a fridge. If you don't have a magnetic fridge, it's easy to build your own magnet board. Here are some ideas on how